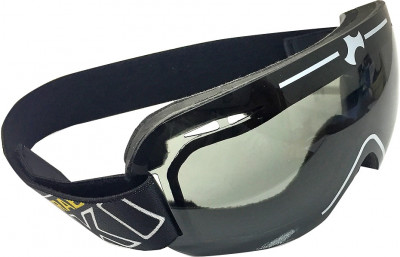 Ski Trab Maximo Goggles
0 reviews
The Ski Trab Maximo goggle fills a niche in the ski-eyewear market. Most glasses don't offer enough protection when weather rolls in or on deep powder days. And when you tomahawk in a race, so much for your expensive glasses lost in the snow. Normal goggles don't vent anywhere near enough to be viable in a race or touring setting as the high-tech anti-fog treatments get overwhelmed. The Maximo goggle is a low-profile goggle with just enough venting that after you leave the up-to-downhill transition with a sky-high heart rate, the hot and moist air flows out and the cold and dry air flows in. For the uphill portions of your day, put the goggle on the brow of your helmet, ensuring there are no vents that let moisture in from your head. The Ski Trab Maximo goggles are a nice touring and racing option at an affordable price.
Questions & Reviews
Do these come with a full strap to be used with any helmet or hat? or do they only come with half straps specific to compatible helmets?
Hi clarkboulder, these come with both types of straps. In fact, the "normal" one is installed by default, you have to swap for the Attivo-specific style.
Answer this question:


Earn store credit by writing reviews. Learn more.

Model: Glass Maximo 2