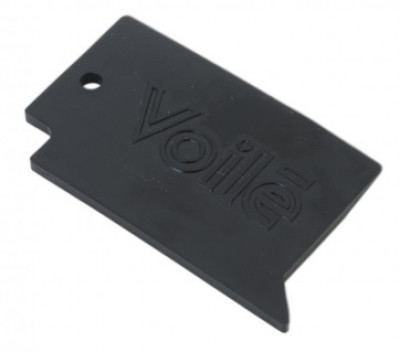 Voile Scraper
1 review
Another Voile accessory you can't live without. This simple slice of plastic has almost as many uses as the world-famous Voile ski straps. Scrape ice off your skis, skins, goggles, boots, or anything else. The scraper has a pointy corner for poking in tight spots like ski/walk lever mechanisms, and a notched corner for edge work. The scraper is beveled on one edge for a perfect scrape every time (hold beveled side on the surface you're scraping).
Questions & Reviews
This thing permanently lives in the pocket of my ski pants. Super sleek and works as advertised. The pointy bit is perfect for picking snow out of tech binders
Comment on this review:


Earn store credit by writing reviews. Learn more.

UPC: 0759948011165