Volkl Skis

Skiers love the indestructible, crud-bashing, carbon-composite and wood-core combinations that make Volkl skis so popular. Originally founded by master woodworker Georg Volkl in the town of Straubing almost 100 years ago, the company has shifted from building horse-drawn carts to manufacturing some of the fastest skis in the world, ranging from giant-slalom thoroughbreds to full-rocker, powder-loving monstrosities. The cream of the crop for touring skis is the Rise series which bring weight savings to Volkl's classic style and reliable performance. One thing remains the same -- whether arcing turns through perfect powder or side-slipping your way down a runnelled couloir, a Volkl ski just wants to rip with confidence.

The fatter and floatier brother to the Rise High 88, Volkl's new Rise Beyond 98 is a head-turning entrant to the category of high-fat, lightweight touring skis. Packed full of innovative technologies, this ski is equipped for the deepest and heaviest cond..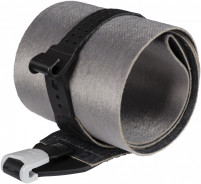 Skins by Volkl, precut to fit your Rise High 88, or Rise Beyond 98 right out of the box. With the time-tested mix of 70% mohair and 30% nylon, these skins will zip you up the mountain to where you need to be. Utilizing Kohla's new Smart Glue, the skins ha..
From $224.95