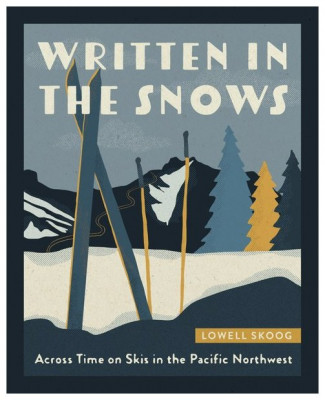 Written in the Snows
1 review
Ski lover? Perfect. History nerd? Excellent! Throw on your best flannel and spend your apres-ski with "Written in the Snows." Written by epic historian Lowell Skoog, you will explore over a century of ski culture in the Northwest, culminating in today's increasing love for sliding on snow. Early ski resorts are the backbone on which the ski industry was built and Skoog dives into the early days of riding cable and racing on those skinny skis of yore. Even in those days, the backcountry beckoned to skiers wanting to explore the mountains on skis. Although the wilderness has somewhat stayed the same, technology has changed drastically. With interesting stories from the Cascades and Olympic mountains, Skoog writes about events, concepts, and other influences that impacted ski culture such as immigration, the Great Depression, war, and even the Norwegian concept of open air living, or, as they say, "friluftsliv." Local legends are also highlighted to show the lasting legacy of specific snow-inclined individuals on their scene and the ski community at large. And of course, Skoog's own experiences are tied in for good measure. "Written in the Snows" encapsulates the depth and reach of the PNW's ski culture - one that flows far beyond the reaches of the actual mountains themselves.
Related Products
Questions & Reviews
I was fortunate to hear Lowell give a presentation on his new book and it was amazing. If you are interested in the history of northwest skiing I highly recommend you read this book. Lots of great photos and rich ski history across the PNW region.
Comment on this review:


Earn store credit by writing reviews. Learn more.

Model: Written in the Snows
UPC: 9781680512908