Crazy Idea Viper Pant
1 review
The Viper is Crazy Idea's Goldilocks mountain pant. Not too snug, not too baggy, it's just right. Not too much fuzzy backing inside for spring skiing, just enough to keep you warm in the winter. The waist itself is elastic and has an elastic drawstring going through it, to ensure a stylish fit no-matter your waistline. Two zippered front pockets secure cargo-like Voile scrapers, inclinometers, and food. A back pocket keeps your wallet handy at the Chalet. The logos are reflective for maximum visibility while doing early morning training laps or dawn patrols. Articulated knees are sewn to maximize range of motion, but are also reinforced for maximum durability. Behold, Crazy Idea's perfect mountain pant that can be deployed in a variety of roles, but will thrive in any technical environment.
Crazy Endurance Fabric maintains breathability while still repelling dirt and water.
Bluesign approved construction ensures environmentally friendly practices.
YKK Zippers are smooth and add water-repellency over a standard zipper.
Specifications
Weight
convert to ounces
388g [S]
Pockets
2 side w/ bonded zip, 1 back zip
Waist
Elastic with drawstring
Cuffs
Elastic
Specs Verified
Yes
Design
Fit
Ergonomic, regular
Materials
Crazy Endurance
Skimo Co Says
Usage
Ski touring, other mountain sports
Notes
Reinforced knees
Bottom Line
Goldilocks pant
Compare to other Men's Touring Pants
Questions & Reviews
Technical sweat pants. These things are the most comfortable "mountain" pant I have ever owned. Not specifically a ski pant (no cut outs, and rather a tight fit at the base...will barely fit over an Alien Rs boot) When I only have time for a quick out and back early morning or late night skin with race boots these are my go to pants. I LOVE that Crazy Idea has two front pockets and a rear on most of their pants.
Comment on this review:


Do these have accommodations for 2/no buckle boots (alien 1s)?
Thanks!
Hey Dillon! Not officially, there's no cutout.
Answer this question: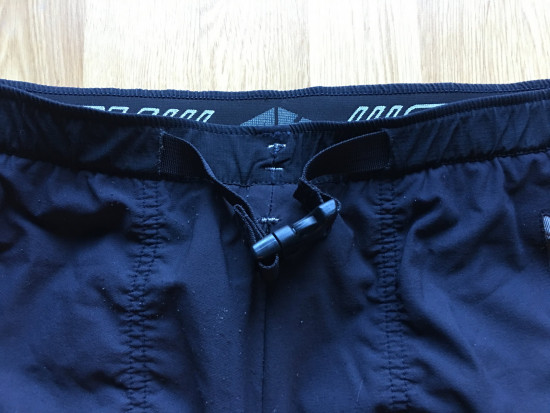 Trying to decide what makes these different from my Century Pant, which I like quite a bit. Like that pant, this one lacks a proper integrated belt which I have done after market on all my pants. Draw strings just don't cut it.
Should be a gaiter, an extra pocket, some different fabric properties, and the like, but the functional difference has yet to be determined in the field yet (unimpressive snowpack). Any interest in doing that mod on my Century pants too? The comfortable drawstring coupled with my tiny hips don't do a very good job of holding them up either and I'm trying to distance myself from the rest of the skiers in their early 20's, most of which seem to appreciate sagging waistlines more than myself. Hope you're having a good season so far! Cheers!
Answer this question:


Earn store credit by writing reviews. Learn more.

Model: Viper Pant
MPN: W17015180U