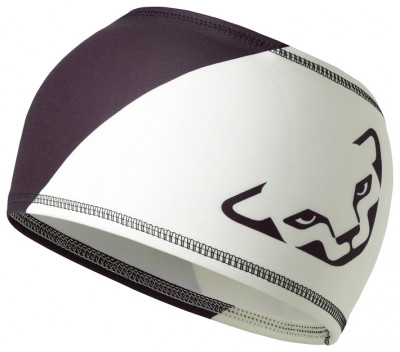 Dynafit Performance Headband
2 reviews
Skimo racers don't sweat nearly as much as 1980s tennis players. Dynafit consequently designed a band with different characteristics than the old white-cotton sweatbands. The Performance Dry Band has a comfortable brushed lining and wicks away moisture while protecting ears from frostbite. The headband is perfect for days when full head coverage is too much but no protection risks freezer burn on the descent. Made from 80% polyester and 20% elastane (spandex), the light band is stretchy and fits neatly under a helmet. Each is emblazoned with the Dynafit logo and weighs 15g before you break a sweat.
Wind resistant to fend off the elements at high speed.
Highly breathable, it will help keep the sweat off your brow.
Stretch material gives a snug yet comfortable fit.
Related Products
Questions & Reviews
I've had this little guy for a couple years now and couldn't be more pleased. I usually look at a Dynafit product, tell myself there is no that I could justify the price of said product, end up buying it anyway and then am amazed at how well it performs. This headband is no exception. Yes, it's a headband. But it always seems to be the perfect layer. It's rarely too hot and does a great job keeping my ears warm and keeping sweat out of my eyes. It disappears under a helmet or hood. It never falls down over my eyes or slides up on my head. I reach for it every time I'm exercising and it's chilly outside.
Comment on this review:


Just a headband, but a very nice headband. Very light / compact (unnoticeable in a pocket), somewhat wind-resistant, perfect for skinning all winter and warm enough to be sufficient for descents in temperatures down to maybe 20F, for my preference anyway... any colder and I usually go for a hat. Also works nice for running/hiking all year round.
Comment on this review:


Earn store credit by writing reviews. Learn more.

Model: Performance 2 Dry