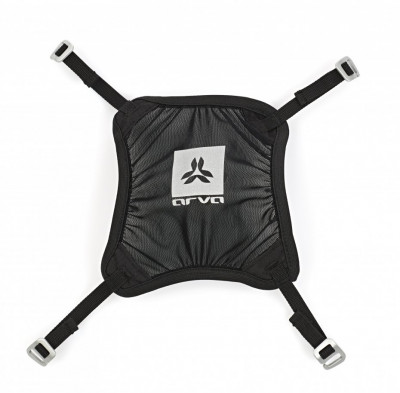 ARVA Helmet Holder
0 reviews
$16.95
In Stock & Ships Today
Backpacks are like best friends that hug you and keep you safe. They've always got your back and, as long as you remember to bring them along, will be there for you no matter what. But when you're out breaking trail and your backpack is left to bring up the rear, who has your backpack's back? The ARVA Helmet Holder is one candidate. It keeps the lines of your backpack* tight for the descent, but gives you a tidy location to store your helmet for the climb.
* Note the holder is designed for ARVA packs but adjustable enough to work with most backpacks that have lateral compression straps.
Update 2021/22: The logo graphic has changed, but otherwise the products are the same.
Questions & Reviews
I need this. When will you guys have it in stock?
Not sure. We can add it to our next order. Respond to the email that this comment is going to send you with a first, last, and email address and I will let you know when it shows up.
Answer this question:


Are the buckles plastic or metal?
Hi Mike, the buckles on this product are plastic.
They are also Black, and this helmet holder is universal for the most part and will fit other brands packs if they have 4 anchor points.
Answer this question:


Earn store credit by writing reviews. Learn more.

Model: BACKPACK HELMET HOLDER
UPC: 3700507912222