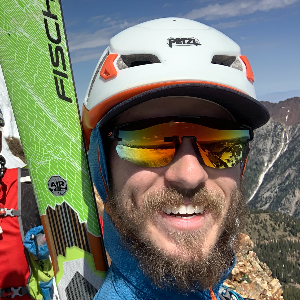 Teddy Young
Gender
Male
Height
5' 8"
Weight
150 lbs
Shoe Size
US 8.00
Skier Type
Type II - Moderate
Ski Frequency:
N/A
Recent Posts
Hey Anne, these are intended for the standard (non-RS) Alien boot and would a bit of a different fit, so we would not recommend it. The Alien RS uses a full-length boot board, while these are more of a 3/4 length. That being said, if you reach out to SCARPA directly, they might be able to help you out!
There's a 35.5mm x 88mm hole pattern to mount that adjustment plate to the ski.
Hey Christian, thanks for reaching out! While we don't have that part available, if you reach out to Atomic directly, they may be able to help you out!
While we don't have any easy solutions to add height to the existing riser, a skilled hand may be able to drill a hole and tap threads in the riser to bolt on a block of material. Send us photos of any mods you try, we'd love to see! The riser height delta needed is influenced by many factors, including boot sole length, boot walk mode range of motion, friction throughout that range, max angle of local skintracks, willingness to put in an extra kick turn, ankle mobility, etc. Often times, going to a ligh...
Hey Matthew, send us a message at help@skimo.co and we'll see what we can do!
Wish List