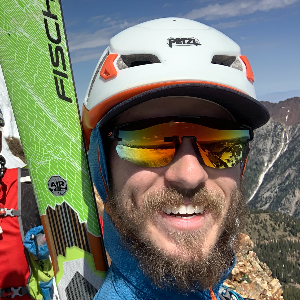 Teddy Young
Gender
Male
Height
5' 8"
Weight
150 lbs
Shoe Size
US 8.00
Skier Type
Type II - Moderate
Ski Frequency:
N/A
Recent Posts
It's certainly nice when useful tools become so lightweight and compact that one barely has an excuse /not/ to bring them! I was shocked about the glaring weight omission as well, and thankfully all current snow saw product listings have now been updated to include weight notes for each component. Thanks for the detailed review and for keeping us on the path of lighteousness!
Hey Grant! While we have not tested the compatibility of any frame binding ski crampons, I don't think these G3 ski crampons will work for you. I believe you'll need the "Salomon Backcountry Crampons", but you may find them listed under other names. We happen to not carry this product and it may have been discontinued. Best of luck in your search!
Sure! The ATK, BD, and Hagan ski crampons may work a bit more smoothly!
Hey Brandon, using adjustment plates has been done before, and the plate models listed do match the 25mm heel pattern width. However, with the slanted bases on the Expedition heel, there is a cracking risk and Dynafit does not recommend it.
Hey Affrikah, we carry the US version! Note that the US and EU versions are still compatible with each other for standard search and send beacon usage. The W-Link frequency is a secondary frequency used for extra features outside of searching and sending.
Wish List