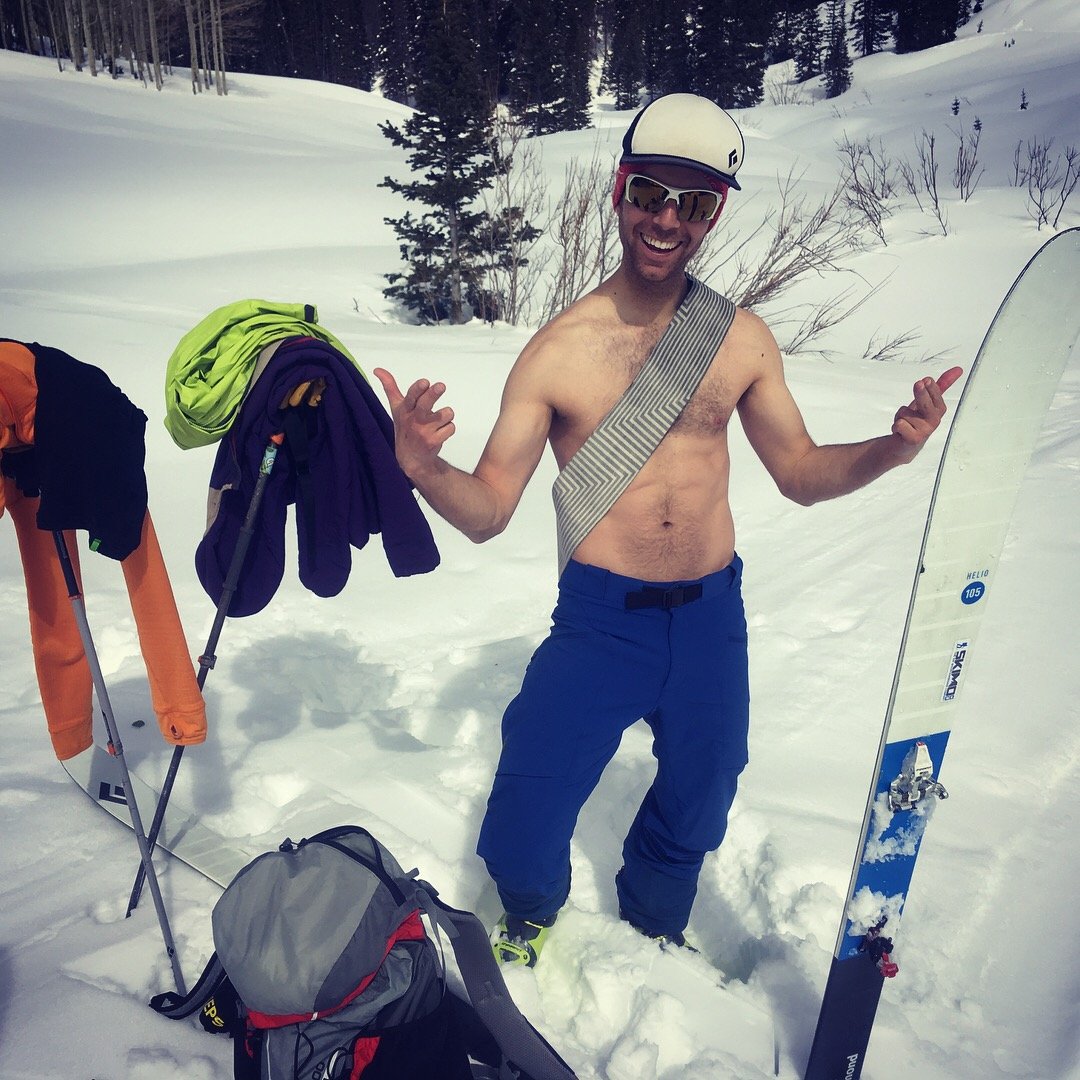 Nat
Gender
Male
Height
5' 10"
Weight
148 lbs
Shoe Size
US 10.50
Skier Type
Type III+ - Expert
Ski Frequency:
50 - 99 days / year
My Skiing
I try to seek out big adventurous days and steep interesting terrain.
My Gear
Skis/Bindings:
BD Helio 105 in 175cm w/ Radical Toes, Plum 170 heels.
BD Helio 95 in 173cm w/ Plum Race 150's.
Voile Objectives in 171cm w/ Plum Race 150's.

Boots:
TLT6-P I use with my Helio 105's in 175cm.
Alien RS - I use for my Helio 95's and Voile Objectives.
Recent Posts
I have been using the predecessor to this pack, the X3 600 as my go to pack for the past 4+ seasons. I literally have a few hundred days on this pack and only now is it's starting to show wear. The pack I am using is essentially the X3 Backdoor BUT without the backdoor zipper option. Otherwise it's the same configuration and construction. These are really well made and well thought out touring packs. The 30L is the perfect size for full days tours and even more technical missions involving ice tools, cramps...
I used the LeverLock version with my Scarpa Alien RS a dozen days last spring and they proved to be a great, extremely lightweight crampon. They fit well on this boot. Reading through some of the past comments of the dyneema cord "stretching" I think it's more a "seating" issue. I do agree tho - the 1st couple times you use this crampon they seem to get a little bigger on the sizing and will require some re-adjustment. I actually had my cramps fall off twice in very firm, 55-60 degree conditions and I was b...
The CH8 (Red) has been my go 2 wax for nearly 10 years of touring here in the Wasatch. I find it great in the majority of conditions and really notice the difference when I pull ahead of my partners on the flats or watch them glob up in the heavy/wet Spring conditions. **Bonus points for never being problematic with skin glue. I find that skins still adhere to the bases well. #satisfiedcustomer
A little follow-up after some more use. I still love them and don't know a better/lighter tool on the market that offers what these do. A slight heads-up tho: because of how light these are they don't hammer in pitons 'that well.' They will get the job done but the tool deflects as it lacks any real heft.
Hands down the best skiing boot I have ever used in this weight category. I use them with Voile Objectives and Helio 95's and they drive both skis very well. So light! And so easy to use. I think they're total game changers. Over the past 2 seasons I have put approximately 80 days on my Alien RS's and they are holding up surprisingly well. I have yet to have anything break or really fail. I do carry replacement / backup Dyneema cord but am still going strong on the originals. I also keep an eye on the walk/...
Wish List