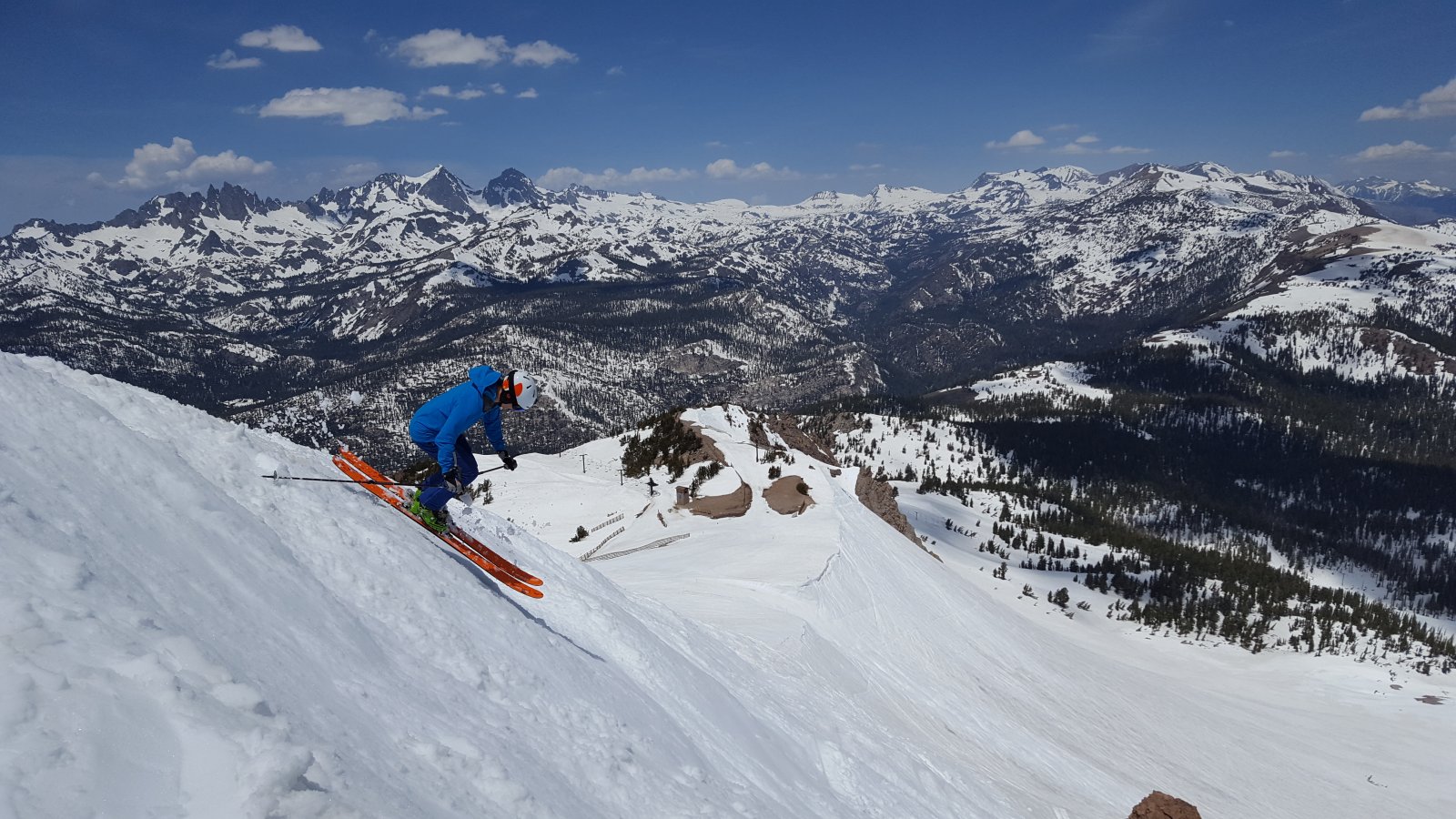 Brent
Gender
Male
Height
6' 0"
Weight
170 lbs
Shoe Size
US 10.00
Skier Type
Type III+ - Expert
Ski Frequency:
100+ days / year
My Skiing
South Lake Tahoe is home base, skiing the local backcountry, the Sierra, and Cascades regularly. I like big days with long approaches, and some multi-day trips in any season. I also climb and trail run, and I want to do a lot more ski mountaineering. I do my own shop work, tuning, mounts, base repair, etc.
My Gear
Tecnica Zero G Tour Pro
Scarpa Alien RS 28
Plum Race 150 toes with Kruezspitze GT heels
G3 Zed 12
SkiTrab Titan Vario.2
DPS Pagoda Tour 87, 106 (178, 179)
DPS Wailer 112 Pure 184cm (2012 model) 184
Movement Alp Tracks 84, 100, 106 (177, 177, 185)
SkiTrab Magico.2 178

Several of these skis are mounted with inserts to allow for bindings to be swapped depending on the day.
Recent Posts
I just received these bindings from Skimo.co and they look great. I'll post a review after I get to use them extensively. For those interested in using these with inserts, my measurements show the following screw requirements: Toe unit: 18mm flathead M5, with the heads ground to 7mm diameter Heel unit: 12mm lowhead M5, no mods needed I'm working on my set of 18mm flatheads ground to 7mm right now and I'll post back after a lot of testing. I did something similar with G3 Zed toes that needed 10mm flatheads...
On the line. No trouble floating the tips and they pivot well for a trad-ish shape. I've been out on these skia about 35 days now and they are great. I would imagine boot forward lean angle and stiffness would be important factors in your mount position if you're concerned about having enough shovel out there. With the Alien RS, I'm glad I didn't mount farther back.
I'm glad that G3 is addressing the heel issues in the current model year, but I haven't tried the new design yet. When I use the heel risers, the heel unit springs back and my boot snaps down to flat. The riser usually jams up with the boot at that point, and I'm stuck. The forward pressure springs are too weak, and the risers have a ramp angle to them that facilitates this problem. Also, I have a lot of horizontal play in the heels before the rotational spring kicks in. This is very noticeable on firmer sn...
I noticed as I was installing my inserts that the core of the Alp Tracks is pretty soft, like a lot of lightweight skis, so count your rotations with your tap and when screwing in the insert. The tap and insert unit will just keep right on going into the core and end up too deep if you don't stop at 5 rotations. That's a good practice anyway, but skis with a more dense core will give you more resistance when you hit the bottom of the hole.
I just got some 185cm Alp Tracks 106s a few days ago, mounted them with Plum Guide toes, Kreuzspitze GT heels, left the factory tune alone, and took them to Mammoth Mountain to test them in the 2+ feet of spring snow they just received. I'm skiing them with Alien RS boots. These are just initial impressions and I'll try to post more after I get some more days on these things in their element. I wasn't sure for a minute if I wanted the size 185 or 177 at 6'0'' 175 lbs, for use as dedicated backcountry long-r...
Wish List