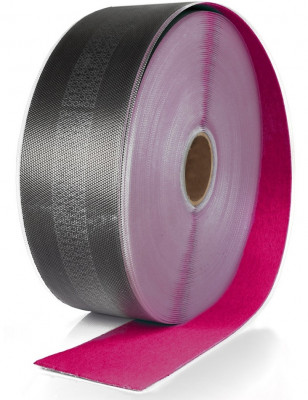 Pomoca Race Pro Grip Per CM
0 reviews
This is the Race Pro Grip skin off the roll. Buy just the amount of grippy goodness you need. Pomoca made this formula to ensure you have the most grip on icy courses. It's also great for folks getting started with racing that are still working on their technique. Or for pros who want increased resistance when training and not worry about breaking rythym with a slip-out. This is the Race Pro formula with fibers that tack better to the snow. Sold by the centimeter; it's likely that you have two skis so factor that in unless you're building a single backup skin. 62mm wide, as long as you want.
ORDERING NOTE: These skins are sold by the centimeter (cm), meaning you should type in the Qty field the length (in cm) of skin you want for one ski "times two" for a PAIR. Unless you are making a backup skin, then just times it by one.
Questions & Reviews
What is the width? What is the width? need 5 words :-)
Hey Albert! Sorry about that! The width is 62mm!
Answer this question:


Earn store credit by writing reviews. Learn more.

Model: Race Pro Grip Roll
UPC: 4053865799943