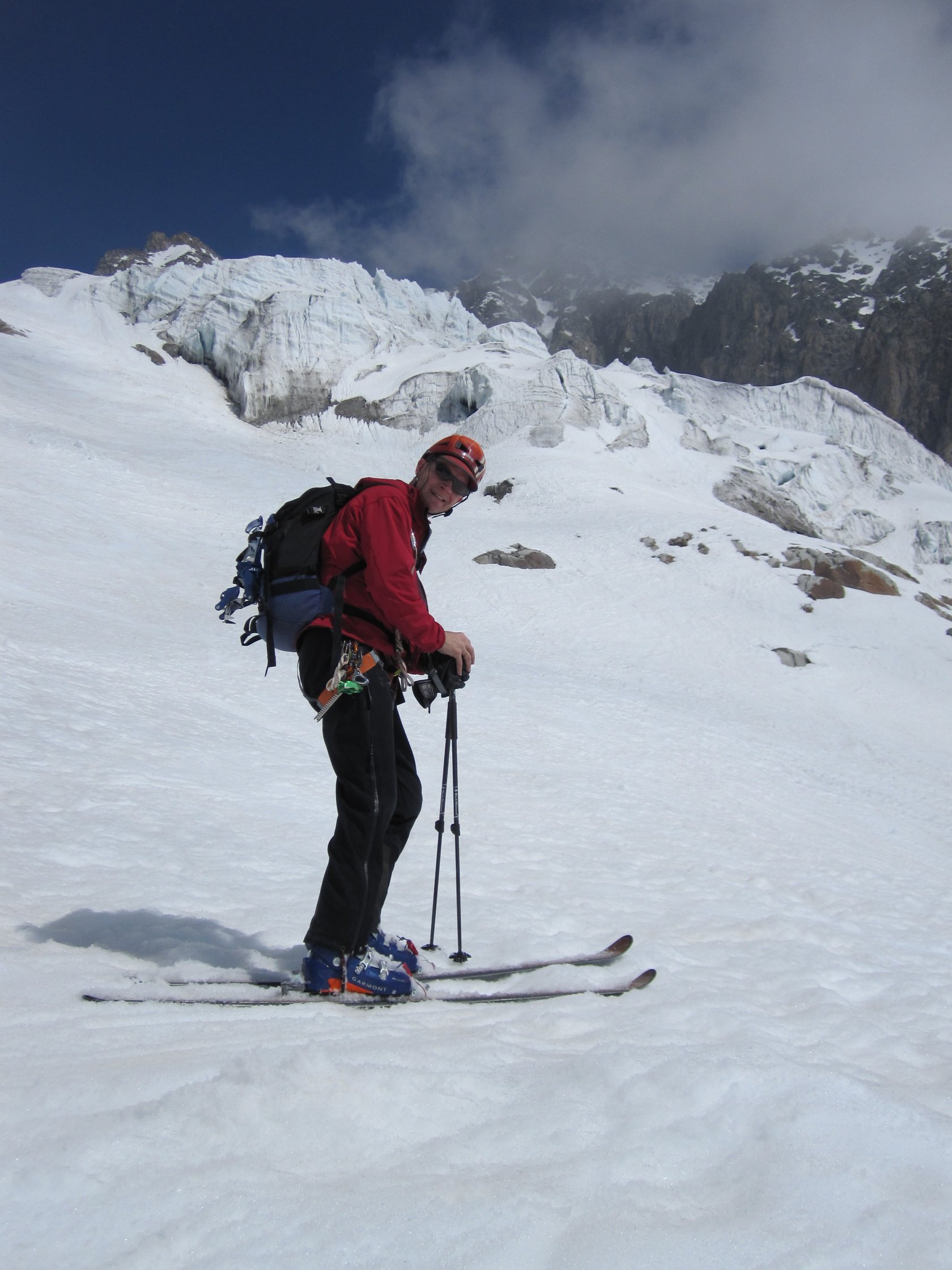 thomc
Gender
Male
Height
6' 2"
Weight
195 lbs
Shoe Size
US 12.00
Skier Type
Type III - Aggressive
Ski Frequency:
10 - 24 days / year
My Skiing
resort and moderate ski mountaineering objectives (Vallee blanche, SLC side/backcountry, etc.) Enjoy access to and descents from high places. Better climber than skier, very moderately accomplished, and getting less so every day.
My Gear
dynafit tlt5s, tl6 performance cls, trab stelvio, dynafit speed turn. dynafit denali, speed superlight, movement vertex, plumb guide, atomic 78s, TLT, Blizzard Zero 108s, dynafit rotation, Volkl Kendo, Shift, black crow Navis, plumb 12, technica zero g
Recent Posts
These are my big ski skins, as a 102 is my widest regular touring rig. I have always preferred Pomocas but this is my first pure mohair in any skin. They are a bit burlier than their siblings like the climb 2.0, but do climb better, especially in the truly terrible conditions the northeast can generate better than most. The glue is a good balance of sticky but manageable. I think complaints about the tip and tail are a bit of a mystery, but the tail is not as good as the dedicated Trab or Dynafit attachment...
My 15-year old has had this for 2+ seasons. He has a high arch, and a pretty high volume instep too. He is a cautious advanced/expert skier. He uses it on piste and off, and has been extremely happy with the fit and performance. His daily driver is the corvus freebird, ~175l, 107w), my blizzard Zero G 108s in 184l, and he's also ridden voile (old, ~160 l, ~90 w, unsure of name) boards for ski mountaineering. He can rip high speed groomers, tunnel through deep powder couloirs and generally get up to anything...
curious how long you skied these vs your size and style of skiing (directional vs slarvage)
I've had these on old Denalis for long enough to write about them. While the plush/glue mojo may not quite have Pomoca's je ne sais quoi, I can't really tell the difference, except with an all-Mohair Pomoca. I think the tip and tail system is 2nd only to Trab (all hail Trab), but both work fantastically. Until they don't I suppose: never had a failure. I have only had to field repair the BD/Pomoca strap failures in the wild, and am not sure it would be as easy with these dedicated systems. But they have not...
I liked the idea of these more than they played out in practice for me, but give them 4 stars because I think the design execution is decent, if pricey. I think the thin profile of the pole is probably good for smaller hands (not mine.) I do think the foam grip gathers snow less than comparable designs (batons d'alain or black crows, both of which can become badly iced in the wrong snow/temperature conditions). The leash design is good if you want a movable option, The grip does give a more precise feeling ...
Wish List