Les Pieces d'Alain
1 review
From $5.95
In Stock & Ships Today
If you broke your basket, lost an end cap, or are looking to add wrist straps to the "Cham" poles, then you're in the right place. Or, if you want to personalize your Les Batons d'Alain with a custom-pole/basket color combo so as to stand out as much as possible, we've got what you need!! All parts are only compatible with Les Batons d'Alain.
Questions & Reviews
Will you be getting any winter baskets back in-stock?
Heather, We will sometime this winter. Can't say when or what colors. They will be on this page when they arrive.
Answer this question:


Wondering if I could purchase a few extra pole baskets? not able to find them elsewhere. Is there a 3rd party basket that y'all know fits the batons?
Sam,

Not aware of any aftermarket baskets, but we should be receiving some more winter baskets soon!
Where would they be listed on the site? here i only see summer baskets.
Sam,

They'll be here when we have them in stock.
Answer this question: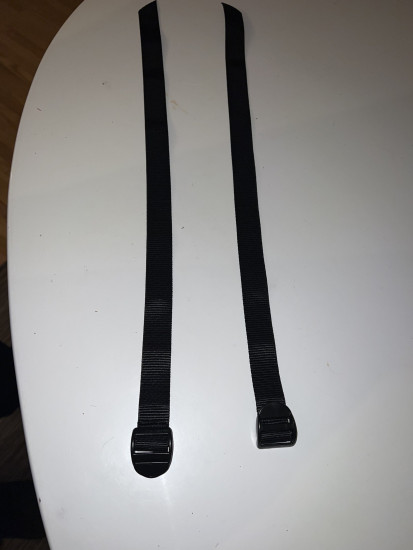 these strap are a horrible waste of money.
$20 for 2 $5 straps and they just come undone. no matter how creative i got looping the strap ends they came undone.
ended up not using them which is fine with those pole. but i feel pretty dooped paying $20 for something i already had lying around in my camp gear. it's basically the same strap for camping stuff that downs work unless it's under tension which a ski pole strap isn't . maybe i can tape them together but i only use them in icy chutes anyway
Comment on this review: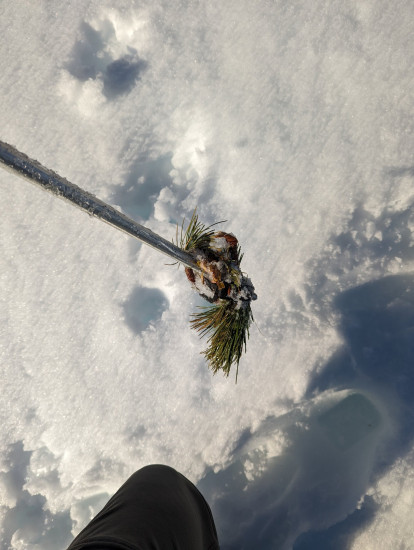 Busted off "just the tip" of my batons. Made due with a brush basket. The whole carbide tip interface is gone, just a small hole. Came off in funky crusty postholy snow. Any parts for fixing this?
Hey Anthony, send a note over to warranty@skimo.co and we should have a replacement we can send to you!
Answer this question:


Will you be getting more of the replacement top caps?
Hello Hayden, the replacement caps are for warranty purposes only. Feel free to come on in or email us at help@skimo.co and we can submit a warranty claim and get you those caps!
Answer this question:


Waiting on French Flag colors in 125. Howling is the wait?
Hey Thomas, with the Les Batons we are rather at the whim of their maker, Alain Desez. He did not send us any French Flag colors in his last shipment and we will likely not be getting another shipment from him until much later in the winter, at which time he may or may not include French Flag colors.
Answer this question:


Earn store credit by writing reviews. Learn more.

Model: Alain's A2-16 Parts