Fritschi Binding Parts
0 reviews
This is our home for Fritschi binding parts. We're currently stocking the Vipec and Tecton bindings which have a unique lateral-toe release system. Replacement brakes have their own listing.
Vipec Brake Plate Kit – Retainer plate and screws that hold the brake in place or support your boot without brakes installed.
Vipec Heel Track x1 – Adjustable heel track mounts directly to the ski and has a 25mm range, allowing different boot sole lengths without remounting.
Questions & Reviews
Hi

What is the size of the screws to be used with the heel track?

Thanks!
Etienne, 17mm would be the correct length screw. We don't carry those but you could grind 1mm off the 18mm pozi screws we do carry.
Answer this question: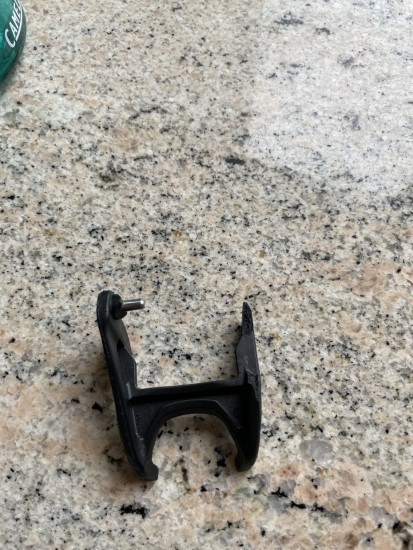 I broke the black heel riser on my FRITSCHI VIPEC EVO 12 BINDINGS. Do you have a replacement?
Hey Victoria, thanks for reaching out! My apologies, we unfortunately do not carry any of those Vipec heel riser parts, but you might be able to get them if you reach out to the manufacturer directly! Sorry to be a bit of a dead end!
Answer this question:


does the heel track come with screws?
Hey Jimmy, it does not come with screws.
Answer this question: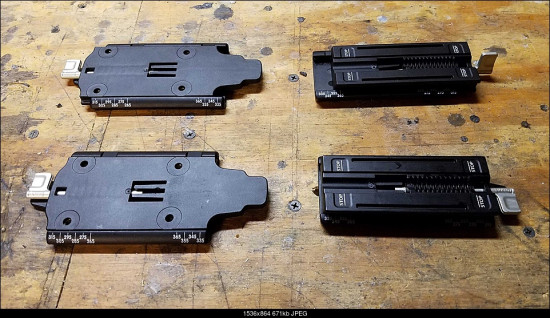 Hi,
I have a pair of demo plate for Vipec/Tecton, I wonder if I could trade them in for a pair of standard heel track plate.

Thank you
Hey Jimmy, thanks for reaching out! We aren't accepting trade-ins at the moment, but feel free to place an order for the Vipec heel track! Note that this part is sold as singles.
Answer this question:


Is the Vipec brake plate interchangeable with tecton 12 bindings?
Hi Jesse,

The Fritschi Vipec and Tecton bindings use the same brakes, and have the same hole pattern, so the brake plate should be interchangeable.
Answer this question:


Hi!

I was wondering if there was an official replacement spring for the Freeride. Or, if not, do you all know of anything that would work as a substitute?
Hey Adam, thanks for reaching out! Unfortunately we don't have any parts available for the Fritschi Freeride, but you may be able to get that spring from the manufacturer directly!
Answer this question:


Hi there. I am trying to find replacement mounting screws for fritschi freeride pros.
Tucker,

Unfortunately, we do not sell those as a set and I am unable to find the correct dimensions of those screws. Sorry to be a bit of a dead end!
Answer this question:


Hi there -- thanks for your reply above. I wonder if we are talking about the same thing - I know that I need to buy a new brake size (I am going from 110 underfoot on a 120 brake to 95 underfoot with a 95 brake). But my question is actually if I need to buy a new set of hardware every time I change the brake size, or can the same hardware that came with the bindings originally on the 120mm brake size also be used on the 95mm brake size? Thanks for your time!
Hi Emily, apologies, you're right that I misunderstood your question! You should be able to swap the Vipec brake without buying new hardware, though you will have to remove the heel piece in its entirety to make the swap. Feel free to reach out to help@skimo.co if you're having issues swapping brakes.
Answer this question:


Hi there --

I have these Fritschi Vipecs on my current skis with a 120mm brake - I am switching to something smaller underfoot and need to down size the brake. I see that you are sold out of the brake plate kits currently. Can I use the hardware from my current set up, or do you need a new kit for every time the brakes are changed?

Thanks!
Hey Emily, it depends on the size of your ski. If you're dealing with more than ~10mm extra brake width on either side of the ski, say if you were sizing down to a 100mm-waisted ski, you might have some problems with "booting out" or as the case may be, "braking out" on steeper or firmer snow. If there's less than 10mm extra on each side of the ski, you have a good chance of making it work, possibly with the aid of some pliers to tweak the fit a tad.
Answer this question:


Do you have the 60 mm guiding plate for vipec/tecton? I think maybe this is the standard plate for tecton, but my vipecs came with 30.
James- We do not have the demo (longer) base track for the Vipec/Tecton.
Answer this question:


Do you have Vipec toe piece mounting screws?
Hi Bill, at this time we do not have a compatible replacement screw for the toe of the Vipec.
Answer this question:


Earn store credit by writing reviews. Learn more.