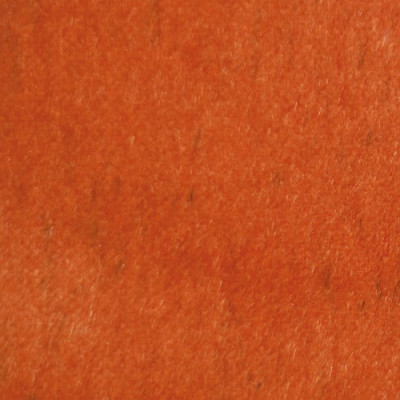 Ski Trab Mix Per CM
3 reviews
From $0.29
In Stock & Ships Today
The Mix formula from Ski Trab is 65% mohair and 35% nylon, a nice blend of glide and durability. The mix comes in sexy orange and is sold by the centimeter so you can get exactly the length you need (remember you probably have two skis to cover!). Use the Trab skin parts to attach to Trab skis, or affix to other models with more standard tip and tail attachments. The glue is universal and seems to work on all continents. The material ships with a backing sheet to keep the glue fresh, which you can use to do the same.
ORDERING NOTE: These skins are sold by the centimeter (cm), meaning you should type in the Qty field the length (in cm) of skin you want for one ski "times two" for a PAIR. Unless you are making a backup skin, then just times it by one.
Questions & Reviews
I purchased 360 cm of these skins to build some race style skins for my Zero G 95's. So far I have been very impressed with their glide and ease of removal as compared to my old Black Diamond Glidelite skins. Traction seems to be about the same as my old skins, if not slightly better. Hopefully these will be at least as durable as other mohair mix skins on the market, but time will tell. I did notice that when I trimmed them there was significantly less fraying and loss of "fur" on the edges of the skin. I like these skins so much, I am considering buying a second pair to use with a different pair of skis. Bottom line, this product offers a very high level of performance at a much lower price than the other comparable skin blends.
Comment on this review:


Great skins so far. They're not very fast (long hairs) but they're grippy, have thin but nice glue, and come in wide widths. I use snap rivets and 3/16in bungee from the hardware store to make my own tip attachments. I also cut tip notches in my larger winter skis to speed transitions and save weight/fuss on the attachment method. The durability of these is better than mohair I believe.
Comment on this review:


How do these compare to other precut skins like the Black Diamond GlideLite Mohair mix skis? If i'm willing to cut them, is there any reason to buy the BDs over this roll? Thanks
Hi Sam, the material is very comparable in terms of grip and glide. The BD glue is more tacky which means harder to pull apart, but in theory they stick to your skis better (I haven't had Trab skins come off yet!).
Answer this question:


Which is the widest bulk skin that you sell and for wide are they?
Thanks
Hi Sam, it's typically 130 or greater but we are out of that width. We will have more 120mm Trab mix later this week.
Answer this question:


Five Stars for an economical option to make your own Euro momix climbing skin.

I bought a precut version of these for my Magico skis last spring. I had originally bought Trab's precut 100% mohair skin for the Magico. Loved them during the winter, but I was concerned about prematurely destroying pure mohair on extremely abrasive late-spring and summer snow.

I've previously used momix skins from Black Diamond, Colltex, and Dynafit. Trab's grip<>glide balance is comparable to the competition, and very lightweight too.

Skin glue is relatively light but has performed well.
Comment on this review:


Earn store credit by writing reviews. Learn more.

Model: Mohair Mix