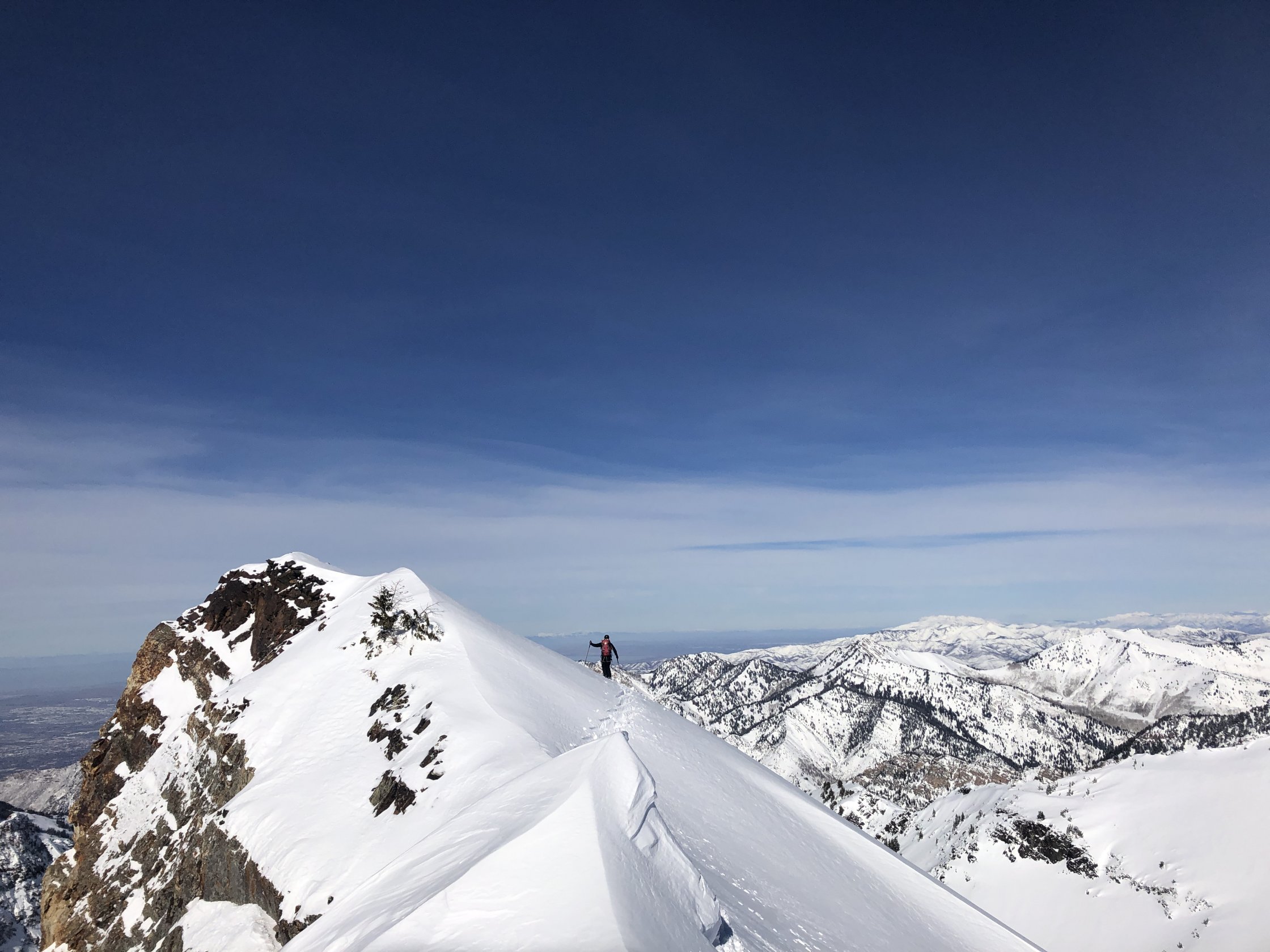 LCC Skier
Gender
Male
Height
5' 11"
Weight
170 lbs
Shoe Size
US 9.00
Skier Type
Type III+ - Expert
Ski Frequency:
50 - 99 days / year
Recent Posts
These skins aren't the worst choice, but they can be, especially for specific uses. First of all, these skins are too pliable and thin. The skin material behaves like plastic cling wrap, often sticking to itself in tiny folds that are very difficult to separate. Secondly, the glue on these skins is WAY TOO STICKY. My other BD skins (Glidelite) took a few tours to "break-in" and now they are quite easy to remove from my skis, these skins maintain their stickiness and are an absolute pain in the butt to remov...
The Helio 145 and Helio 180 are extremely trustworthy bindings that are very lightweight. The changeable release value springs are a great way to reduce weight without sacrificing adjustability, all the while decreasing complexity. I skied the Helio 180 most of last season, and I decided to purchase another pair, just without the plate or crampon holder for a new pair of skis this season. I will say that I somewhat prefer the simpler, more elegant nature of the 145. These bindings have never pre-released fo...
The Alien RS represents a huge step forward in the world of ski touring equipment. They are very lightweight, have excellent cuff articulation, and they ski very well. Full stop. Although they do take some getting used to, once you are familiar with the way these boots ski I do not see why you couldn't drive a fairly large ski at decent speeds. I highly recommend tuning the forward lean to suit your skiing style and going with as aggressive of a fit as is comfortable (you need a medium to narrow foot with h...
If you are part of the Skimo Co following, you probably enjoy going for big tours with race-style gear. What you very likely do not enjoy is having your ultra-lightweight skin setup fail. Adding these hooks to the back of your race-style skins gives you a bit more security and reliability, which is something I greatly appreciate when using lightweight gear in the mountains. Best of all, installing the Shark Tailhooks is so easy; just line the hook up in the position you want it and smack it with a hammer! ...
Wish List