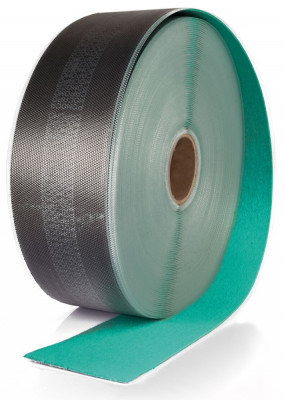 Pomoca Climb Pro S-Glide Per CM
1 review
Finally, Pomoca mo-mix off the roll! Pomoca's Climb Pro S-Glide has become a favorite among the ski tourers that like to ski a little bit of this, that, and the other because they do well in every type of condition that includes snow. A 70% mohair, 30% nylon mix ensures well-rounded grip and glide no matter the water content in the snow. If that wasn't enough, the plush is treated to repel water which further increases glide and keeps the skins usable on even the slushiest of spring days. Looking to build your first skin, but aren't sure which material to choose? Easy choice. The Climb Pro S-Glide from Pomoca.
The S-Glide treatment is an impregnated formula that reduces friction for the life of the skin.
Safer Skin membrane is the backbone of the Climb Pro S-Glide which uses a full waterproof membrane that guarantees superior adhesion to a dry ski base and cuts easily when trimming for a clean look that doesn't tear in the field.
EverDry treated plush helps prevent glopping in wet snow conditions.
Grip treatment ensures a stable and uniform attachment of the hairs for maximum durability, consistency, and longevity.
Note: Climb Pro S-Glide skin roll only comes in 120mm width. It is sold by the centimeter; enter the length you desire in the Quantity field (remembering you likely have 2 skis to cover!).
Questions & Reviews
How wide is this roll (Pomoca Pro Climb S-Glide) ?

Thanks
Hey Scott, this roll of Pomoca Climb Pro S-Glide is 120mm wide.
Answer this question:


I used these skins last season on one of my high use, 105mm underfoot skis. They are by far the best, well rounded skins I've used to date. Grip is just fine. Glide is great. No issues with getting soaked or glue going bad. The glue to glue adhesion isn't stupid strong and they still stick to the bases well. Very happy with these and plan on buying them again next time I need skins. BTW, I ski in the PNW.
Comment on this review:


Between this and BD Glidelite, what would you recommend? I'm building a side country setup with an all mountain downhill ski. So I'm not trying to shed every gram. I ski in PNW and BC so we have heavy powder, crud, and sometimes icy conditions.
Hey Deling! Both materials are about on par with each other in terms of grip/glide and performance, but because of the waterproof barriers built into this Climb Pro S-Glide, that's the skin I would choose for skiing in BC and the PNW.
Answer this question:


Do you sell the loops for the tips to attach to ski?
Hi Frank, yes we have all the Pomoca parts listed
here
. In addition, Pomoca is selling a kit with everything you need, called the
Back Fix Easy Set
.
Answer this question:


Earn store credit by writing reviews. Learn more.

Model: Climb Pro S-Glide
UPC: 4053865799929