Dynafit Miscellaneous Binding Parts
4 reviews
From $1.95
In Stock & Ships Today
Last spot to find those parts you need to fix or adjust your Dynafit bindings. From Antitwist kits to spring bushings, here lies everything else, aka Miscellaneous parts.
Speed Radical Heel Housing - Plastic housing for Speed Radical binding heels. Also works with Radical ST and FT 1.0 bindings.
Speed Radical Antitwist Kit - Fix for older heels that rotate while in touring mode. Mounted underneath the binding. Includes antitwist plate, washers, and longer mounting screws.
Radical Heel Pin - Single heel pin for Speed Radical and Radical ST/FT 1.0 bindings. Includes the little plastic triangle that holds the pin in place.
Thimble Bushing - The yellow caps that hide deep inside the heel units on Dynafit bindings, into which the lateral release springs slide.
Adjusting Screw - The big grey circular screw cap that adjusts the lateral release on the heel unit of Dynafit bindings.
Questions & Reviews
Are you guys getting more thimble bushings anytime soon?
Answer this question:


I have a pair of dynafit radical ft 12 1.0 bindings. The turrets at the brake plate broke so I replaced them and that largely fixed the play in the heel pieces. There is still slight play and from research I suspect replacing the thimble bushings would correct this. The thimble bushings in my bindings are black/grey in color. Would the yellow ones you sell work in these bindings?

Thanks
Isaac Rutt
Thanks for reaching out, Isaac. The yellow thimble bushings will work just fine!
Answer this question:


Great offering from Skimo.co, especially appreciated when Dynafit isn't quite on top of their communications or shipping. Hope more small parts stock can be bought to increase the offering of small internal parts that are easy to lose during repairs.
Comment on this review: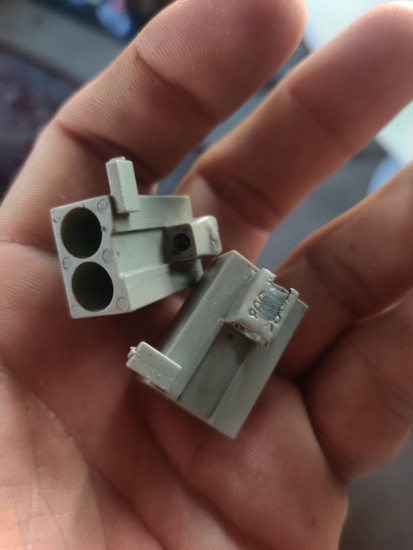 I just got some new ST rotation 10s, and went to adjust the vert din. Turns out that the square nut was not in the right place and I damaged the little grey block with the arrow on it (it holds the springs up to the release mechanism). Do you have those, or are they hard to track down
Hi Jeffrey, we don't have access to small internal parts like that. Looks like a warranty case.
Answer this question:


SKIMO is the best. Friendly customer service and willing to talk through binding issues. I will be utilizing them for as long as I am skiing
Comment on this review:


Hello, I bought a pair of Dynafit Rotation 10 bindings. The adjusting screws for lateral release don't have any mark on them in order to adjust the DIN on the existing scale. So, how can I adjust the lateral release using these screws?
Thank you,
Dan
The lateral release screw is the lower ( larger one). There is a ring around the screw that is the mark.
Answer this question: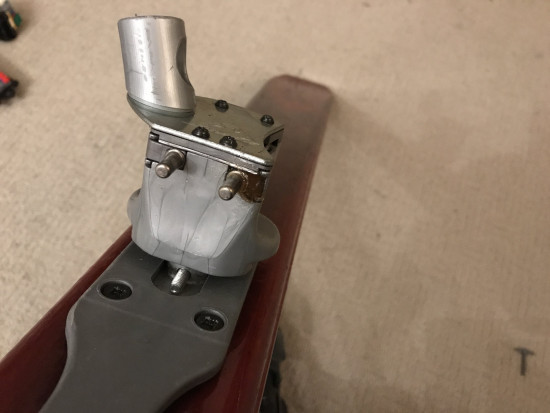 I am looking for a plastic pin spacer for the heel unit on my comfort. Do you sell those???
Richard,
Unfortunately we don't have any of those pins and it seems the housing is cracked under the pin in the picture. You would need to replace the whole heel unit, we have a used replacement Comfort heel in
Used Dynafit Parts
. Hope that helps.
Answer this question:


Hi, I need the "RV 10 Spring Set - Inner and outer springs for one heel piece with a 10 release value. Speed Turn or Radical series" together with the adjusting screw for my radical ST Dynafit Binding, but it is not in the selection list. Is it available to be ordered?

Thanks

Andrea
Hey Andrea, at the moment it's not available to be ordered. I do have a
Used Dynafit Parts
listing as well which you may want to keep your eye on over time for those parts, though we only have Radical FT spring assemblies at the moment.
Answer this question:


I have a pair of 1st gen ft12s. The screw that sets the rear forward release din is stripped so the square nut won't hold the spring tension. Do you sell this screw? What about square nut that goes with it? If not, any idea what size it is? Thanks
Hey Kevin, ah shoot man that's a bummer. Unfortunately we don't sell just that screw (to my knowledge it's because it doesn't exist as a stand-alone part) so you'd be looking at a new
Heel Housing.
Answer this question:


Hey,
I need the Thimble Bushing for my old Dynafit Tour Tech. It is listed on the site, but I cannot chose it from
the list. Is it still available?

Thanks!

Great shop by the way!
Hi Jens, just dug up a bushing for you and added it to inventory.
Answer this question:


Hey J,
Wondering if it's possible to use speed rad antitwist parts on some ft base plates with the brakes removed?
Thanks
Answer this question:


Five Stars to . . . Skimo Co for stocking these!
Yes, they've always been available from Dynafit, but exactly what was available has been mysterious, and the shipping charges can be prohibitive for their smaller-value items.
Highlights for some of my favorite items:
LTR Titanium Forks
– Ti race forks will eventually notch to the extent that they're somewhat rattly and also so hooky as to interfere with lateral release, so stock up on a backup set whenever they're available.
LTR Steel Forks
– Alternatively, if you don't mind a little extra weight, want a higher forward release value, and/or don't want to bother replacing the forks again, just get the less expensive steel version (and even sell your unused Ti forks to a gram counter).
Toe Levers
– An essential spare part for your month-long expedition for Whereveristan.
Heel Bases
– Another potential application is swapping a single set of heels among multiple skis (although careful with the cross threading upon reinsertion of the lateral release spring).
Vertical ST Toe Plate
– Easy way to reduce the heel > toe delta on an old Classic/Speed or the current Speed Turn. (See the Skimo Co article on "Binding Pin Heights" for background.)
TLT Speed Nubbin
– Perfect spacers to impart a bit more bite to Dynafit ski crampons, secured with hardware store fasteners (e.g., T-Nut with Brad hole 6-32 x 1¼ plus corresponding machine screws).
TLT Speed Climbing Aid
– Convert a flip-style Radical heel into a more basic (and potentially more reliable) turn-style elevator system.
Titanium Screw
– Achieve what is possibly the highest cost:weight reduction possible, just to show everyone how serious and/or rich you are.
Torx (steel) Screws
– Essential for shim installations to reduce heel > toe delta, plus essential spare parts for your month-long expedition to Whereveristan.
Comment on this review:


Skimo is the best source I have found for replacement Dynafit parts. You can call Salewa NA and they are great, but ship express and pass on the cost to you. I have had rapid (like I think all emails were responded to in less than 2 hours) response from Skimo and a real sense they will do everything in their power to help me as a skier. Thanks and you have found a loyal patron.
Comment on this review:


Earn store credit by writing reviews. Learn more.

» Browse other
Dynafit Binding Parts