Ski Trab Magico.2 Ski
7 reviews
$1149.95
In Stock & Ships Today
When Golden State signed Kevin Durant in 2016, dub nation wondered if another superstar was what the team really needed. Many fans worried that management was trying to fix something that wasn't broken, but in the end, this gamble would pay-off big time. The Warriors went on to win the NBA title back-to-back in 2017 and 2018, proving that the adage 'if it ain't broke, don't fix it' isn't without exception. Much like the Golden State fans who worried about the KD trade, we may have doubted Ski Trab's decision to rework the original Magico (but only for the briefest of moments). Luckily, the Magico.2's are everything the original Magico's were, only better in every way. Ski Trab's insanely durable 14-layer Aramid construction remains the bedrock of the ski. The shape and profile have been updated to enhance the skiability without compromising any performance. Ski Trab added some rocker, widened and lengthened the tips (the ski measures ~2cm longer in the 171cm length), and altered the flex of the ski so turn-initiation is easier and the back half of each turn is rock solid. This updated flex pattern allows you to carve the wind buff at the top of the couloir, nimbly hop turn through the steep choke, and then float through the pow fields at the bottom without compromise. With a waist measuring somewhere in the mid-80mm range (depending on the length you buy), the Ski Trab Magico.2 is a magic(o) all-mountain ski, and is ready for almost any type of snow (like we said in the original Magico listing, show us someone who can ski breakable crust *well*. We're waiting).
NoShock, a semi-soft barrier sitting between the edge and the core and which covers the tip and tail entirely, absorbs vibrations and provides stability.
The sidecut and flex pattern of the Magico 2 were built in tandem with one another, and work together to help the ski feel stable and damp.
With 10% flex underfoot and 20-30% flex in the tip and tail, you get the playfulness you want alongside the stable platform you need.
HiConnect is an internal carbon bridge that spans the guts of the ski from edge to edge, ensuring torsional rigidity.
Polymer inserts run lengthwise along the tip and tail, dampening vibrations and protecting the core of the ski.
DuoTail splits the tail down the middle, providing extra sensitivity as you finish a turn without hooking.
Sorry for the basketball reference, we do try to spice things up occasionally.
Aramid honeycomb in the core provides an optimal strength-to-weight ratio.
Ski Trab offers a 3-year warranty on this ski, which is made in Bormio, Italy.
Update 2021/22: Trab updated the graphics for the new season; construction remains the same.
Specifications
Lengths (cm)
157cm, 164cm, 171cm, 178cm
Weight
convert to ounces
990g [157]
1020g [164]
1055g [171]
1105g [178]
Weight (pair)
1980g [157]
2040g [164]
2110g [171]
2210g [178]
Dimensions
118-88-104 [157]
118-88-104 [164]
118-85-104 [171]
118-85-104 [178]
Turn Radius
19.5m [157]
21.1m [164]
21.1m [171]
23.2m [178]
Skin Fix
Attivo clips
Specs Verified
Yes
Design
Profile
Control Progressive Flex; contact points moved out for longer tip/tail
Shape
Control radius technology; moved widest point of tip forward
Construction
14-layer Attivo process w/ HiBox carbon cage
Core
Aramid honeycomb
Skimo Co Says
Usage
Mountaineering, speed touring in all conditions
Notes
New shape and profile will make for even easier turn initiation
Bottom Line
The Champion
Compare to other Low-fat Skis
Questions & Reviews
I am writing this review just based on a demo. As a mediocre skier, these are not the best fit. If you are an expert who is confident in your abilities to maneuver high-performance skis in all terrain, you will love these skis. If you are someone who is not super confident in your abilities and tend to steer from the backseat at times, these are not the best option. Having skied many of the options in this category, the construction and ride quality of these skis is substantially better than the competition, they are much more stable at speed than others in their weight class. The issue for me is that they demand a forward stance and good technique, and if you aren't on the front of your boots it can be difficult to release the tails.
Comment on this review:


Thanks a lot, Jeff!
How this Magico compare with the Atomic Backland 85 UL?
Jesus, both good skis, different price points. Ski Trabs 14 Layer construction isn't your typically advertising point. They use more components, High Tech materials and Old World Craftsmanship, that yields a truly superior ski. An incredibly damp and high performance ski at a very lightweight.
The UL 85 is very light for its price, but won't match the ski performance in the full range of conditions a a Ski Trab ski.
Answer this question:


Hi,
I,m 177cm and 74 kg. I have the Scarpa Alien 1.1, and looking for some light skis to pair with. I intend to do some couloirs and every year I take part in two or tree skimo races. I don't want a pure skimp race ski. I'm thinking in something more polyvalent. Movement Race Pro 85, Ski Trab Maestro, Magico…. Which one do you recommend and what size? (Couloirs, steep tight terrain…)
Thanks in advance for your help!
Jesus, The Ski Trabs are a favorite here, I ski the Magico.2. All three would fit what you want to do. Personally, I would favor the Magico for Spring and Couloir skiing, the extra width is great for changing and a wider variety of snow.
The Race Pro 85 and the Maestro, are better choices with racing in mind. Would suggest the 171cm length in either of the Ski Trab models
Answer this question:


A couple of related questions. I'm 185lb and a solid "older" skier. I am assuming that I should be looking at the 178cm length. If this is correct, do you know when more will be coming in? If I get my skis and bindings from you, can you mount them for a size 28.0 Scarpa F1 LT and then ship them to me?
Hello David, For what you have told me, Yes, the 178cm would be best. Only if you would be doing a lot of 'tight' ski mountaineering would you consider going shorter.
New inventory will be in the Fall, probably October.
The
Titan Vario.2
binding would be The choice for this ski. As long as your binding choice has a BSL adjustment plate, we can mount your F1 LT here.
Answer this question:


Hi there! How would you compare magico.2 with atomic backland ul 85? I'm really uncertain between those, mainly for the descent performance.. I'm a light skier with an intermediate level, thanks!!
Thanks for reaching out, Francesco. The Magico.2 with its longer radius will be more at home making longer/faster turns whereas the Atomic, with its smaller radius, will have a more nimble feeling. Additionally, the Magico.2, with its 14 layer construction, will have more dampening compared to the Atomic. Overall, both are great skis and would serve you well!
Answer this question:


What else to say other than phenomenal! They keep all the stability and confidence of the first version. Incredibly light and versatile. If I had to have one ski only this would be it, however it should also be noted that it doesn't just do all things well, it excels at steep and technical mountaineering and long distance tours where ski ability is required.
For anything touring I do where it is more than 2 hours and has real skiing these are my skis.
For tours less than 2 hours where going fast doesn't matter I do use wider planks and for tours where it is mostly across(say a traverse or circumnavigation) and no real skiing is needed the Maestro is slightly better.

Summary, buy them. 5 Stars
Comment on this review:


buenas, veo en las caracteristicas tecnicas que en 157 y 164 el patin es de 88 mm y en la pagina oficial marca 85, ¿me podeis confirmar cual es el dato certero? imagino que la oficial esta bien y es un error de transcripción. gracias
Hello Antonio,
The waist width information on our site is correct. Ski Trab changes the width underfoot to maintain a similar turning radius across sizes without adding weight by increasing the width in the tip or tail.
Answer this question:


good day!
if and when do you expect to stock the new ski trab magico 2?
and is it possible to pay and reserve a pair?

have a great day!
Hey Jonah, thanks for the question. We do intend on getting more Magicos in this fall but feel free to email us at help@skimo.co and we can get you set up!
Answer this question: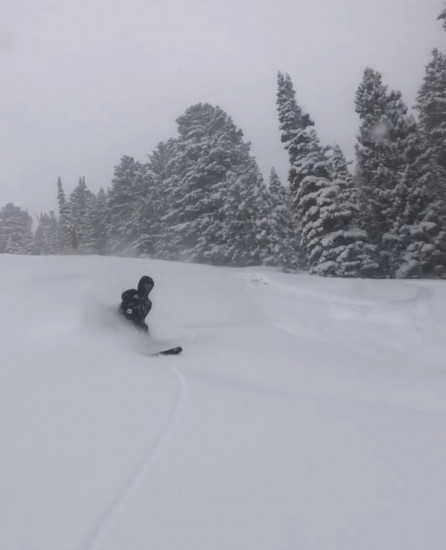 I've now had the skis for 5 weeks and put 66,855' on them (but whose counting). I absolutely love them. This is my first lightweight touring ski and I notice a huge difference immediately. I am driving them with the Fischer Travers Carbon boot and I feel better on this ski in any condition so far than my only other touring set up which is the BD Helio 105. These skis are stable despite their lightweight and ski powder like a dream, which I was not expecting. These skis are not for a beginner. They demand proper ski technique. They excel on steeps and want you to ski them fast.

I plan to come update the review once I have some more time on them. Looking forward to corn season!
Comment on this review:


I get the hype with these. They're the best skis I used in the mid-80 underfoot range. They can seemingly handle anything from crud to powder, which is impressive given their weight. Skiing these with a TLT8 or similar weight boot seems to be about perfect. After a couple dozen days on them they feel great and are holding up well. Excited to see how these spring ski on our local volcanoes.
Comment on this review:


I've been looking at this ski in the 171 length for awhile now, but waiting to pull the trigger until I get my annual bonus (Less than a week now!). I see you are sold on of the pre-cut skins in 171. Are you able to order me a set? Is there something similar you would recommend? Thanks.
Hi Aidan, we have a few pair en route from Italy. Give us a ring to pre-order, 801-942-9084.
Answer this question:


Hey guys, I have a question about mounting Trab skis.

I have some Trab Misticos, which you guys mounted for me with quiver killers and Salomon MTN bindings.

I am thinking of replacing the heel (only) of the MTN bindings with the Hagan Core Pro. I like the MTNs but I like the Hagans 100 times more.

Hole-center width*length will be going from 27 * 58 to to 45 * 60.

This will leave about 3 mm between the edges of the holes.

My question is, am I going to create structural problems in the ski with this 3 mm clearance? (I have an ATK jig, so the holes will be in the right place!).
Thanks for your question, Eric. We recommend having at least 1cm between center to center of the holes, especially with Ski Trab skis in the heel area.
Thanks. I can probalby move the binding forward that much (or back) since there is 25 mm of adjustment.
Answer this question: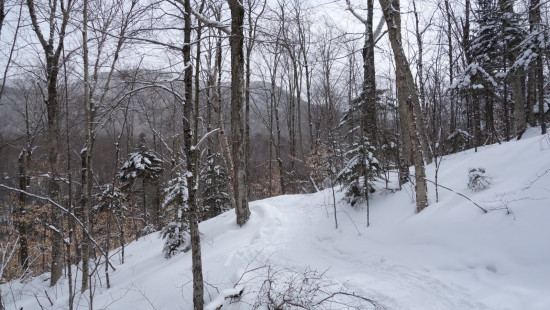 This is a very special ski, made by craftsmen. Used it with overnight pack weight in 10" of new snow, and with it's matched skins it got around great. Nimble steady platform. Skied it on piste it carves, while narrow light and small (for my size, skiing the 178s). It handles extremely well on most snow conditions, especially at mid- to high-speed and shorter turns. It and a pair of Stevios from Trab a decade old remain my best skis. Matched them with Hagan Core 10s. Nice to have a light, full-featured break for in/out, but this ski is primarily out of bounds star material. I'd take them anywhere from the Midi where you don't want to fall or lose a ski, to SLC when it gets deep and surfy. if I knew how to ski Sierra boilerplate they would probably do well there too, and only chatter when you really crank up the speed. Like most Trabs they hold an edge well. Friends who can't see south of 90 wide may not see the point, but I love these for an all around ski anything ski and will do so for a decade to come because they are so well made (the Stevios are still going strong).
Comment on this review: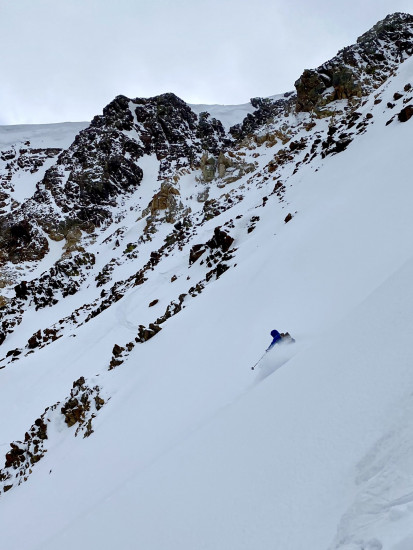 I have been lucky enough to demo these for a couple of weeks for spring/mountaineering conditions. I have also used midwinter in some powder. These skis are simply amazing. A ski so light (and some may say narrow) can ski well in any condition I have encountered. You can read all the high tech materials and construction above, all I can say it works. This year they took a great ski and tweaked it to make turn initiation even easier. I only skied the previous edition once, but I would have to say they accomplished that goal.
If you are looking for a Spring ski or an all Mtn/around ski, this one will do it all. I have skied in 6 and 8" powder and it does that exceedingly well, sure even deeper would be just fine. This photo was May 24, so fresh on a spring base, and varying wet and cutup down low. Fast and smooth all the way. This will be my next new ski.
sweet Picture Jeff!
I'm 6', 165 with a 296 BSL and am going to use for spring/mountaineering - I'm thinking the 171 - (I won't be winter pow skiing on them). What size did you go with?
Hey Tristan, I am 5'10" and 155lbs. I got the 171cm. For Spring that is the best size for skiers up to 180ish. I will hold a pair for you as soon as they arrive.
Comment on this review:


Hey guys. I noticed in the specs it shows the waist width DECREASING as length increases. Am I reading this right? I'm not questioning SkiTrabs genius if that's the case, just never seen that before in a ski line. Also, thoughts on length. This would replace my series 1 Helio 88/168cm as my speed touring/mountaineering ski. It will be used with a Travers Carbon CC boot and Titan release binding. 164 vs 171 is what I'm debating. The next ski in my quiver is a Helio 95 in 173cm, so I'd like this to be a obvious step down (up) in regards to weight and performance. Would the 164cm be too small? 5'10.5", 170 lbs, and I'm a strong skier. Thanks again for all the help over the years!
Hey Christof, you are reading the specs correctly, the waist width is decreasing as the lengths increase. Ski Trab designed these to keep turning radius similar without adding width to the tips and tails which would increase the ski weight. After reading your description, I would recommend the 171cm length, the 164cm is great for climbing but I would be worried you would want something a little longer for the down.
Answer this question:


Earn store credit by writing reviews. Learn more.

Model: Magico.2
MPN: 13163